How We Are Different
The Best Dental Care in Port St. Lucie and Fort Pierce 
Locally Founded, All Smiles Dentistry strives to make our patients feel right at home!
Our Outstanding Dental Service Is Something to Smile About
At All Smiles Dentistry, we believe that establishing great patient-dentist relationships is key to creating your best smile ever! From when you walk into any of our five convenient locations to when you're in our chair, we strive provide the highest level of care. We are confident in our ability to give you the smile of your dreams. And, with an experienced staff of professionals, we are able to guide you through your entire dental journey in a single office.
So, if you are in need of a dentist for general, cosmetic, restorative, or periodontal treatment, contact us today to schedule an appointment!
We are Locally Founded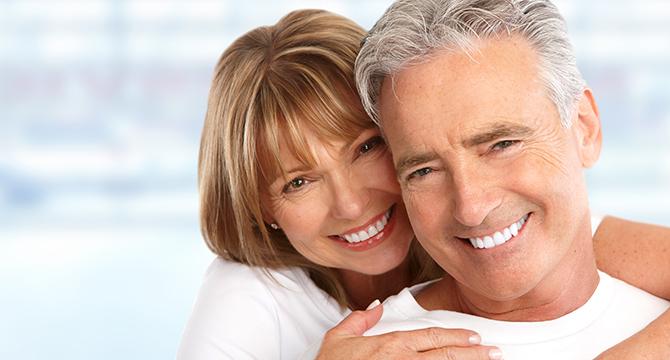 Benefits of Coming to All Smiles Dentistry
Locally Founded: We love being a part of the Fort Pierce and Port St. Lucie communities! Being family-owned and operated allows our dentists to build doctor-patient relationships that last. Getting to know our patients on a personal level allows us to provide care that suits their goals and lifestyles.
Convenience: From Fort Pierce to Tradition, we have five local locations for your convenience! With a staff of experienced dentists ranging in specialties including cosmetics and periodontics, we are able to address all of your dental needs without sending you out to another practitioner. 
State-of-the-Art Facilities: Dental technology and techniques are constantly evolving. In order to give our patients the highest quality care possible, our staff participates in continuing education. This includes discovering and learning about the latest products, trends, and procedural techniques in the industry!
Prevention & Hygiene
Brush your teeth twice a day-in the morning and before bed-and floss once a day. This removes plaque, which can lead to damaged teeth, gums, and surrounding bone.
Cosmetic & Restorative
Full Mouth Rehabilitation corrects imperfections in bite position and enhances the appearance of the smile.
Dental Implants
Dental implants are replacement tooth roots that provide a strong and sturdy foundation for permanent or removable replacement teeth.
Our Doctors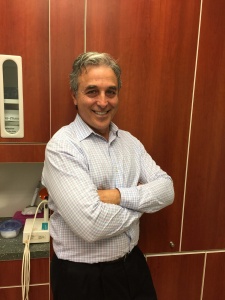 Dr. William G. Angelos, DMD
Dr. Angelos received his under graduate degree from the University of Maryland  in College Park and his Doctorate in Dental Surgery from the University of Maryland in Baltimore.
Dr. Angleos has more than 30 years of dental experience in all phases of general dentistry with emphasis on conservative, esthetically focused, minimally invasive concepts.
He is married and has three children. He enjoys fishing, diving, vintage car racing and fitness training.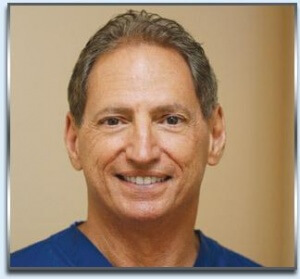 Dr. David Piroli
, DDS
Dr. Piroli earned his dental degree from the University of Detroit School of Dentistry, after attending Adrian College (MI) for his undergraduate work. He has taken numerous postgraduate education courses, with recent specific training in clear aligner orthodontics and relaxation dentistry, allowing him to give you the smile of your dreams in complete comfort. Dr. Piroli's commitment to lifelong education means he is constantly evaluating emerging dental methods and technologies in order to provide his patients with the best results in the least invasive manner with a high emphasis on comfort. This commitment ensures the highest level of care, both today and tomorrow.
Dr. Piroli enjoys time with his children and family.  In his spare time, he enjoys fishing, boating and scuba diving.
Dr. Thomas M Hickey, DMD
Licenses and Certificates
Florida Dental License
1989-2006—Active
2011-present—Active
2006-2010—Retired
National Dental Boards Fishing, Golf, Wine, and University of Miami Athletics
Volunteer Experience
Rotary Club of Port Saint Lucie, Breakfast
President, 1999-2000
Member, 1994-2008
Interests and Activities
Fishing, Golf, Wine, and University of Miami Athletics
Professional Organizations
American Dental Association, Member, 1989-2008 Sailfish Study Club, Member, 2002-2004
References
Melissa G. Kindig, D.M.D. 1202 SE Port St. Lucie Blvd Sean R. Rankin, D.M.D. 499 NW Prima Vista
Dental Positions Held
1993-1998, Alternate Delegate to the Florida Dental Association Represented Local Dental Association at State Dental Meeting
1997-2000, County Representative on Peer Review Committee Met as needed to review cases brought before committee when patients and doctors needed mediation
Positions Held
2004-2011, Senior Transition Analyst, AFTCO Transitions Effect Transitions of Dental Practices in Southeast Florida
2004-2009, President, On The Ball Dental Management Consultants Offer consulting services to dental practices throughout Florida
1992-2004, President, Treasure Coast Dental Associates, P.A. Private practice, general dentistry
1989-1992, Santa Fe Community College General dentist on staff for training dental assistants and hygienists
Education
1985-1989, University of Florida College of Dentistry Doctorate of Dental Medicine
1982-1985, University of Miami B.S. in Biology, Graduated Cum Laude with Hono
Dr. Beverly Bowen
, DMD
Degrees/Certifications
DMD – Doctor of Dental Medicine / BS – Bachelor of Science in Nutritional Sciences
Education
University of Florida
University of Pittsburgh School of Dental Medicine – 2019
Credentials
General Practice Residency – Pittsburgh VA Healthcare System
About
My professional interests include restorations, crown and bridge, implant restorations, extractions, and removable appliances. I am particularly interested in anterior esthetic cases.
The profession allows you to help people within the community in such an impactful way – some examples include relieving patient pain/discomfort and improving chewing function with either implant crowns, bridges or removable appliances. To some, simply fixing a small chip on a front tooth can improve self-esteem. The profession also requires you to know the correlation between oral health and systemic anatomy/physiology along with hands-on application. All of which I really enjoy.
I knew I wanted to pursue a career in healthcare during college, so I began exploring dentistry my second year. My first exposure was through shadowing Dr. Reza Ardalan, who is a pediatric dentist and I loved the experience. From there, I continued to volunteer as an assistant for UF's College of Dentistry during my time at the University of Florida and volunteered at a dental clinic that served primarily underserved people in Boynton Beach on breaks. It was really rewarding and while volunteering, I could see myself really enjoying being a dentist.
I like to spend my free time relaxing with family and friends and being in the outdoors. Before the pandemic, I enjoyed traveling and going to concerts.
I genuinely care about the people I serve and am empathetic toward their needs. I have a strong work ethic with much energy and dedication to continue learning within the field of dentistry. Striving for excellent patient care is and will continue to be my life's professional goal.
Dr. Melissa Kindig, DMD
Personal Information
Place of birth: Miami,Fl Married to Christopher Kindig; also a general dentist Moved to the treasure coast in 2004 Children: Cameron (9 yrs old) Cole (5 yr old)
Employment History
All Smiles Family Dentistry since 2004
Interests
Spending time with my family, running, cooking, boating and shopping
Education
High school:  Miami Palmetto Senior High 1995 College:  University of Florida 1999 Dental School:  Boston University 2003 Residency:  AEGD University of Florida, Hialeah 2003-2004
References
Sean R. Rankin, D.M.D. 499 NW Prima Vista
Dr. Tania Saint Amand, DMD
Dr. Saint Amand earned her undergraduate degree from Barry University. She then went to University of Pittsburgh to earn her Doctorate of Dental Medicine. After dental school, she went on to earn her Masters and certificate of orthodontics from UMDNJ (now Rutgers).
Along with her extensive education, Dr. Saint Amand specializes in Invisalign, Damon Braces, Inbrace Lingual Braces, and growth modification treatments.
"Since I was young, I have had a love for the arts and sciences. Dentistry is the perfect combination. I love creating beautiful smiles that give my patients increased confidence."
Dr. Saint Amand is driven by her values, integrity and resiliency when faced with challenges. When she isn't focusing on improving smiles, she enjoys traveling, shopping and spending time with family and friends. "I am a total foodie and love trying different cuisines." She also enjoys utilizing her ability to conversate in Spanish, when applicable.
Dr. Vikash "Kash" Dahya
Dr. Dahya was born in West Palm Beach, Florida and was raised in Okeechobee, Florida. He went to high school in Fort Pierce and graduated from the University of Miami with a Bachelor of Science degree in Biology with minors in Engineering and Business. Dr. Dahya earned his dental degree from University of Florida College of Dentistry.
Throughout dental school, Dr. Dahya was able to volunteer in the Gainesville community at the Alachua County Organization for Rural Needs, Equal Access and We Care community dental clinics as well as in the Dominican Republic during a mission trip where he provided emergency and restorative dental care to those in need. He is an active member of the American Dental Association, Florida Dental Association, and the Academy of General Dentistry.
When Dr. Dahya is not practicing dentistry, he enjoys spending time with his family, watching movies, and playing basketball.
Dr. Sean R. Rankin, DMD
Licenses and Certificates
Florida Dental License
National Dental Boards
Interests and Activities
Fishing, Golf, Wine, and Florida State University Athletics
Professional Organizations
American Dental Association, Member, 2002-2011 DISCO Implant Study Club 2005-2011
Positions Held
2004-2011, Private Practice President, All Smiles Dentistry, Inc.

2007-2011, Private Practice President, W & B Dentistry, P.A.

2002-2004, Private Practice Dentaland, Inc., Jensen Beach, FL
Education
1998-2002, Nova Southeastern College of Dental Medicine Doctorate of Dental Medicine
1996-1998, University of Florida Post-Baccalaureate, Biochemistry
1994-1996, University of Miami Post-Baccalaureate, Microbiology
1988-1992, Florida State University B.S. in Biology
Dr. Rodney Kryzhanovskiy
Dr. Rodney Kryzhanovskiy earned his Bachelor of Science degree from Florida Atlantic University in Boca Raton, FL before pursuing a dental career at LECOM School of Dental Medicine in Bradenton, FL where he received his Doctorate in Dental Medicine. Dr. Rodney is a Member of the American Dental Association, Academy of General Dentistry, Florida Dental Association and Virginia Dental Association. Dr. Rodney is a skilled general dentist providing a wide range of services, including crowns and bridges, full and partial dentures, implant restorations, composite restorations, extractions, periodontal diagnosis, and Invisalign.  A proponent of preventative care and helping patients maintain their teeth for a lifetime, Dr Rodney has received advanced Occlusion training in the function of the bite, TMJ diagnosis, and proper aesthetic balance. Dr. Rodney's treatment philosophy stems from treating all the teeth and focusing on how the entire oral system functions together. He strives to relate to each patient and understand their needs, desires, and concerns for optimal dental health that aligns with their lifestyle. Dr. Rodney is Trained in Occlusion and aesthetic treatment planning from the Kois center. The curriculum is taught almost exclusively by world renowned Dr. John C. Kois, using the Kois Research Center research. The Kois Center is the only continuing education program in the country conducting and publishing independent research. In his spare time, Dr. Rodney enjoys spending time hiking, kayaking, biking, and other outdoor activities with his wife, Meghan, their daughter Madeline, and their dog, a rescue terrier mix named Liana. He also enjoys reading, exercising, relaxing at the beach, exploring museums, and trying new foods. Dr. Rodney is also fluent in Russian and English.